Halls 2A and 2C of the Belgrade Fair will gather the most important companies engaged in the production and distribution of the most modern products and assortments for equipping catering facilities, restaurants and hotels, as well as service activities, new business trends, supply and functioning of catering facilities.
During the duration of this year's tourism fair, Lasta Travel & Turizam joined the action of fair discounts on arrangements and trips, which are part of its comprehensive offer for the period spring - summer 2023.
This year's first spring trip, organized by the Lasta tourist agency, was prepared for the eighth of March (03.08-03.12. 2023), BELGRADE- THESSALONIKI-PARALIJA-METEORI. In addition to the favorable price of the arrangement, Lasta Travel & Turizam also offers other travel benefits, and applications are ongoing.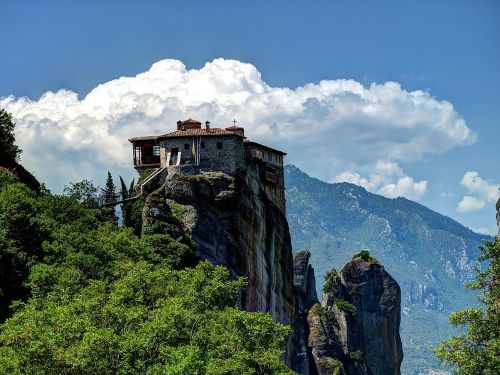 During the Easter and May Day holidays, Lastina TA has prepared excursion programs for visiting the most popular European metropolises and other attractive destinations.
Lasta agency's summer tourist arrangements include the most attractive regions in Greece, Turkey, as well as destinations in the region - Montenegrin and Croatian coast.
Lasta Travel & Turizam offers the possibility of deferred payment in several equal monthly installments, the organization of transportation by bus and plane, but also significant discounts on regular Lasta lines (for Montenegro and Croatia), with paid tourist packages.
Visit the "Lasta Travel & Tourism" branch at Savski square no. 1 in Belgrade, get information and choose the arrangements according to your wishes.